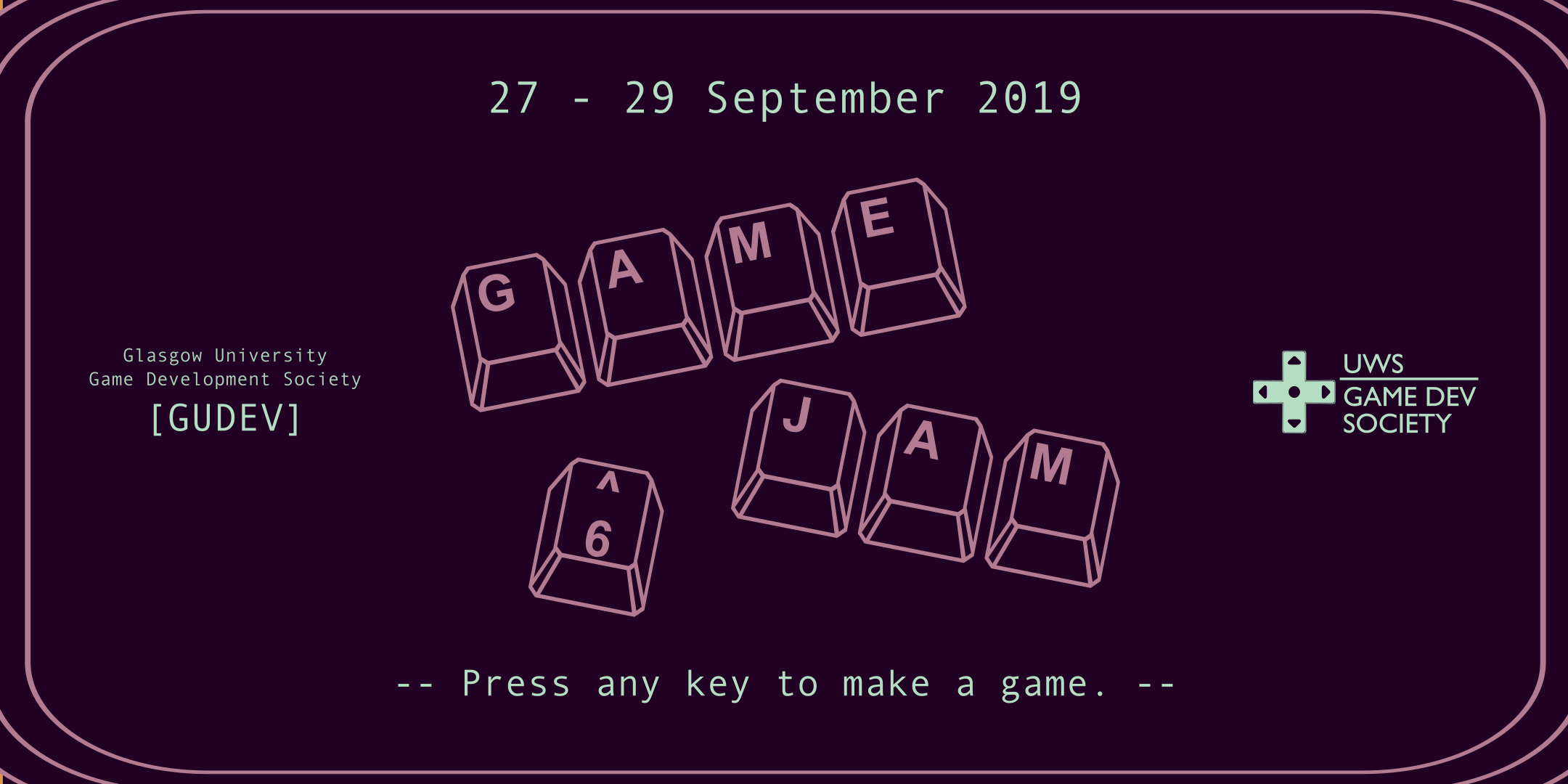 Game Jam VI - September 2019
For our sixth game jam we teamed up with our friends from the Gamedev Development Society at University of West of Scotland (go check them out!). Also for the first time ever we were using itch.io to coordinate the jam and host the submitted games.
The jam's theme - DAMAGE CONTROL - led to some amazingly creative games such as:
Being the voice of reason approving tweets of a certain political figure
"Correcting" information within letters for the greater good
Keeping your submarine in one piece while stuck in the middle of nowhere
Trying to prevent a nuclear reactor from going supercritical
NOT running people over with your car to SAVE them
Like last year, there were two prizes. One for the overall best game and one for the team that would bend over backwards the most to accommodate the very reasonable and totally not arbitrary challenges set up by the judges.
Overall Winner
Challenge Winner
Runners up